Power Poms -
For the hair, wrist, ankle or anything else. Poms in metallic, plastic or mixed attached to a hair scrunchy.
Large Power Pom - 5 inch


Small Power Pom - 2.5 inch
AUBURN PUTTING ON THE POMS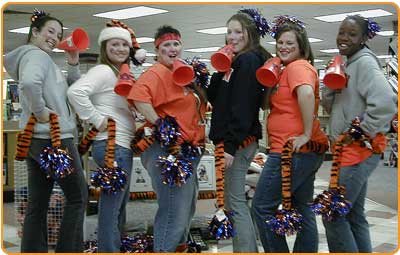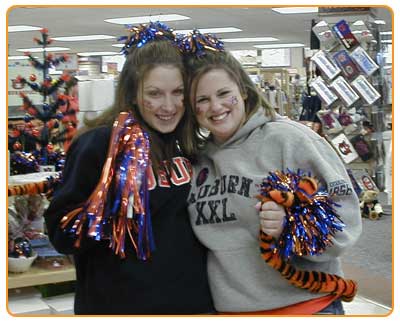 Stick Poms
- Everybody else does plastic, try something a little bit different. Metallic.
Versatility, versatility, versatility!
Responding to feedback from our customers, we have introduced this section to show you that our poms aren't just for pretty faces.

Spot your bags amongst the chaos by showing your team colors!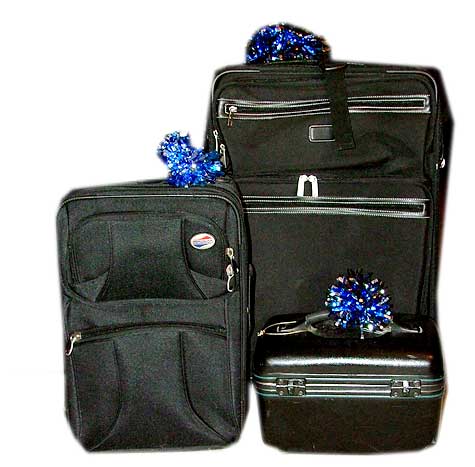 The packaging isn't always ready for the trash, re-use the pom!